Eating Organic On A Tight Budget
Hello! Everyone, How are you? Today I will brief you on how to eat organichttps://en.wikipedia.org/wiki/Organic on a tight budget. I have come across some people who spend lakhs to stay healthy and to eat healthily. It is not necessary to spend too much money to stay healthy and eat organic. So, here are some ways to eat organic and stay healthy.
Let us Talk What Comes Under Organic Food
1. Apple
2.Beets
3.Bell peppers
4.Blueberries and raspberries
5.Carrots
6.Celery
7.Cherries
8.Coffee
9.Cucumbers
10.Dairy product ( milk, curd, cheese)
11.Eggs
12.Grapes
13.Green beans
14.Green leafy vegetables
15.Herbs
16.Meat
17.Nuts
18.Peaches
19.Pears
20.Potatoes
21.Rice
22.Strawberries
23.Tomatoes
Advantages of eating organic
1. Organic produce contains fewer pesticides:-
Chemicals such as fungicides, herbicides, and insecticides are widely used in conventional agriculture and residue remain on ( and in) the food we eat
2. Organic food is often fresher:-
Organic produce is often ( but not always, so watch where it is from) produced on smaller farms near where it is sold.
3. Organic farming is better for the environment:-
Organic farming practices reduce pollution, conserve water, reduce soil erosion, increase soil fertility and use less energy.
4. Organic meat and milk are richer in certain nutrients:-
Results of a 2016 European study show that the level of certain nutrients, including omega 3 fatty acids, were up to 50% higher in organic meat and milk than in conventionally raised versions.
5. Organic food is GMO-free:-
Genetically Modified Organism (GMO'S) food are plants whose DNA has been altered in ways that cannot occur in nature or in traditional crossbreeding.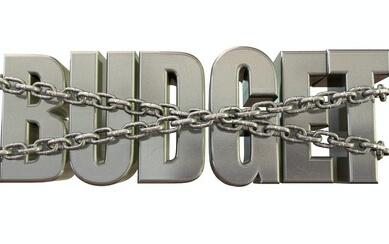 7 Ways to eat organic on a tight budget
1. Reduce waste:-
– The average household wastes between 20-30% of their food through mismanaging of food.
– Use proportionate quantity to cook food so that it doesn't get wasted.
-Store vegetable inbox, don't store in plastic bags because storing vegetables in plastic bags will make vegetable roten.
2. Buy in bulk:-
-Buys vegetables and meat in bulk as it cost less.
-Buying vegetables in bulk will be cheap ( like onion and potatoes) they have a long life.
-Buying pulses in bulk will be cheap.
3. Buy Seasonal:-
-Buy seasonal fruit and vegetable because buying non-seasonal fruit will be costlier than and can harm the body.
-Eating seasonal fruit and vegetables will be cheaper and healthier.
-Eating seasonal fruit and vegetables will provide more protein to the diet.
4. Shop wisely and avoid supermarket:-
-Shopping wisely will help you to buy vegetables at a low price.
-Avoid supermarket because purchasing vegetables from the supermarket will be costlier rather than purchasing it from a grocery shop.
-Organic food is seen as a premium product and can be overly expensive for this reason.
5. Know the ' Clean fifteen':-
-There is some organic product which is costly so you can't buy them on a tight budget but there is some product which you can buy on a tight budget:
# avocados, sweet corn, pineapples, cabbages, frozen peas, onions, mangoes, papayas, kiwis, eggplant, grapefruit, cauliflower, and sweet potatoes.
– So, here are few organic products which u can buy on a tight budget.
6. Join a local organic box scheme:-
– Local box schemes are not always the cheapest option but they will normally compete with the prices of organic supermarket produce.
-They will provide a good base of ingredients for the week, save you time shopping and support local farms.
-Imported organic produce costs a lot more so void boxes that use imported produce.
7. Cook from scratch:-
– Convenience foods are more expensive than cooking raw ingredients from scratch as long as you look after your ingredients and use them sparingly.
– I like to cook extra portions of food that I can eat for lunch the next day or freeze for use in the future.
THANK YOU, EVERYONE HOPE YOU FIND IT USEFUL!
STAY CONNECTED AND STAY HEALTHY.